Precisely, the Future of Contracting for Design and Multimedia Agencies
Design and multimedia agencies have tons of contracts to sign. These are contracts with their clients, partners, and other stakeholders. Unfortunately, contract failure is very synonymous with graphic design agencies and multimedia companies at large. But thanks to contract lifecycle management software, agencies can execute contracts professionally.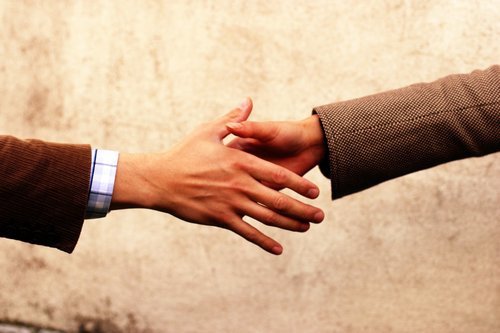 What is Contract Lifecycle Management Software
For starters, contract lifecycle management software are cloud-based digital platforms designed to digitize the lifecycle of contracts from the creation stage, to control, signing, archiving, and monitoring. One of the best contract management software for design and multimedia agencies is Precisely, a CLM software that helps agencies execute contracts up to 80% faster. So, how exactly can design and multimedia agencies benefit from Precisely?
Contract Creation Made Simpler
The Precisely CLM software has been designed to make contract creation a buzz. The software has plenty of compliant contract templates that can be easily customized into professional and legally binding contracts, thereby increasing the drafting speed. Interestingly, you don't need to have extensive knowledge in contract law to use Precisely. This is a fantastic benefit to design and multimedia agencies that want to save money used to hire in-house legal teams.
No Bulky Paperwork
As a digital solution, Precisely does away with all the bulky paperwork and storage hassles. The centralized cloud-based repository allows you to store all your contract documents on the cloud. One great feature of this contract lifecycle management solution is eSignature, which allows the various parties in the contract sign the contracts online; no need for physical meetings. This is such a savior, especially during the Covid-19 lockdowns and containment measures.
Monitoring
Most contracts signed by design and multimedia agencies are multistage, meaning there are multiple actions required for you to comply with just a single contract. Precisely automates most of these processes, thus saving design and multimedia agencies a lot of time that they can channel to other areas of the business. What's more? There are smart reminders and alerts that eliminate human errors that can result when any of the parties involved in the contract forgets an event critical to the contract's lifecycle.
Indeed, design and multimedia agencies have a lot to benefit from contract lifecycle management software such as Precisely. The software has been designed to solve most of the problems behind contract failure in the design and multimedia industry. With Precisely, agencies can remain on top of their game as the software streamlines communication, collaboration, and automation; the key aspects in the success of contracts.